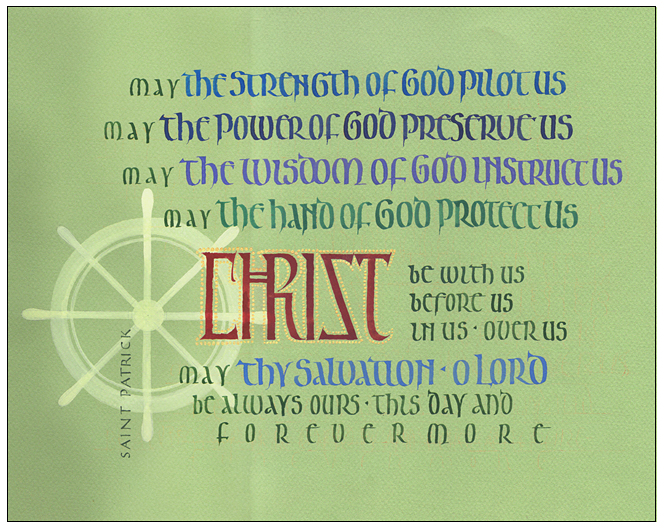 Timothy R. Botts
ORIGINAL CALLIGRAPHY

Christ Be With Us
Saint Patrick, 389-461
May the strength of God pilot us; may the power of God preserve us; may the wisdom of God instruct us; may the hand of God protect us; Christ be with us, before us, in us, over us; may Thy salvation, O Lord, be always ours, this day and for evermore.
Saint Patrick's prayers have shaped the Irish people and inspired Christians the world over for many centuries. His poetic prayer embodies the importance of embracing the incarnational presence of Christ fully in our lives.
Original Calligraphy - 2017 | Size: 11" x 14"
Watercolor on Rag Paper with Deckle Edge | Unframed
Hand Embelished with Gold Details
Original Art delivered in 2-3 days, USPS, Insured, Signature Required
For any questions, or to learn more about Tim's art,