NEW 2021 CALENDAR
Windsongs
Great Hymns & Spiritual Songs of the Church through the Ages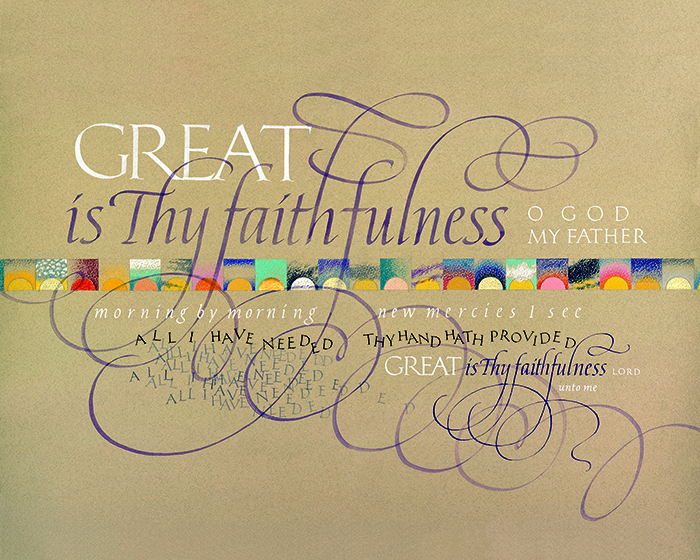 Windsongs
Great Hymns & Spiritual Songs of the Church through the Ages
My mother sang hymns while washing dishes. - My father sang in the church choir. My grandfather played the church organ and taught me piano for seven years. - And my great aunt was the choral director at the local high school. - Music was in my veins, too. I sang in the church choir, then in school choirs, and later accompanied my high-school choir on the piano. - A wonderful art teacher in grade school thought I had artistic ability and encouraged my talent. In order to affirm my work, my parents encouraged me by buying special frames for my pictures and hanging them up around the house. I began seeing myself as an artist. - Later, as a high-school student, I came to an occupational fork in the road and made the conscious decision to be a visual artist. At the university I was introduced to calligraphy, which is also called "the dance of the pen." Its lyrical quality brought music and art together for me. - After doing the book Doorposts, which was based on the Bible, I found it hard to imagine using any lesser text for another book. However, I came to realize that most of the great music of the Christian faith has come as a result of deep spiritual experiences. The hymn writers' words are my testimony as well.
I have set these hymns to music – the music of my pen – for you.
~ Timothy R. Botts ~ from the introduction to the book Windsongs - 1989
Click thumbnail images to see the images in the calendar!