Who is My Neighbor?
Conference & Art Exhibit
Art & Creativity within Church & Community
April 25 & 26, 2014 - Grand Rapids, MI

Who is My Neighbor?
Presenter Biographies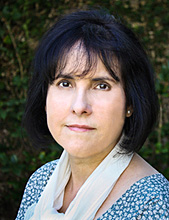 35% Discount
Cecilia González-Andrieu
Catholic Latino Theologian
Professor of Theological Studies & Visual Theology | Loyola Marymount University
Cecilia González-Andrieu grew up in Los Angeles as a political refugee from Havana, Cuba. She is a graduate of Loyola Marymount University (LMU), where she studied Film, Spanish and Theater. It was as Cecilia directed film projects increasingly focused on religious subjects that she returned to LMU to complete an M.A. in Theology. She studied at the Graduate Theological Union in Berkeley, CA, completing her Ph.D. in 2007 in Arts & Religion and Systematic Theology.
Cecilia returned to LMU to join the Department of Theological Studies where she teaches Theology & the Arts, Latino Theology, and Systematic Theology. She is a leading scholar in the field of theological aesthetics. Cecilia uses art and visual theology as a way to bring communities together, respect and celebrate otherness and share the theological insights of artists and other creative thinkers. Her most popular course at LMU is "Meeting Christ in Faith & Art."
FRIDAY
SATURDAY
Plenary 4:
Sharing Our Stories - The Art of John Swanson
with John August Swanson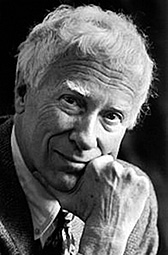 Nicholas Wolterstorff
Calvinist Philosopher & Theologian
Noah Porter Emeritus Professor of Philosophical Theology - Yale
Senior Fellow: Institute of Advanced Studies - University of Virginia
Author: Art in Action - Towards a Christian Aesthetic
Nicholas Wolterstorff received his B.A. from Calvin College in 1953, and M.A. and Ph.D. in philosophy from Harvard in 1954 and 1956. After teaching philosophy for two years at Yale, he returned to the philosophy department at Calvin College in 1959. In 1989, he returned to Yale where he taught philosophy and theology. He became a Senior Fellow at Insitute of Advanced Studies at the University of Virginia in 2002 and retired in 2013.
Nick is a prolific writer with a wide-range of interests. He has written books on art, aesthetics, epistemology, political philosophy, philosophy of religion, metaphysics and the philosophy of education. Art has been a re-current theme in his writing and teaching. In 1980 Nick wrote Art in Action, his seminal exploration into Christian aesthetics. He is currently working on a new book called Art Re-Thought, a collection of essays from a lifetime reflecting on art and aesthetics.
Here is a partial list of Nick's other published books.
1980 Works and Worlds of Art - Clarendon Series of Oxford University Press
1983 Until Justice and Peace Embrace
1987 Lament for a Son
1995 Divine Discourse
2010 Justice: Rights and Wrongs
2011 Justice in Love - Emory University Studies in Law and Religion
2011 Hearing the Call: Liturgy, Justice, Church, and World
2012 The Mighty and the Almighty: An Essay in Political Theology
2013 Journey toward Justice: Personal Encounters in the Global South
(Christian Scholars in an Age of World Christianity) w/ Joel Carpenter
FRIDAY
Plenary 1: Art in Life - Art in Action
SATURDAY

David Bosscher
Director of Art Exhibits – Second Reformed Church – Zeeland, MI
David Bosscher helped initiate a visual arts ministry at Second Reformed Church in 2009. Since then David and his art committee have organized art exhibits that have been used to reach out and engage the broader community. Recently they hosted an exhibit of works created by artists who are incarcerated in the Michigan prison system. David uses art to articulate a mission for his church founded in faith, beauty and justice.
FRIDAY
SATURDAY

Themis Fotieo
Lawyer, Orthodox Lay Theologian – Holy Trinity Greek Orthodox Church in Grand Rapids, MI
Themis Fotieo is a lawyer in Grand Rapids and a life long member of Holy Trinity Greek Orthodox Church. He speaks often to ecumenical groups sharing the history, theology and iconography of the Greek Orthodox tradition. Due to his understanding of Protestant, Catholic and Orthodox history, beliefs and ideas, Themis is able to very engagingly share the theology and aesthetics behind the rich tradition of Greek Orthodox iconography.
SATURDAY

Janaan Manternach
Catholic Educator & Liturgist
Janaan Manternach & her husband Carl J. Pfeifer were nationally known as Catholic educators in the 1960s and wrote a children's catechetical series to replace the widely used Baltimore Catechism. After they married, they started their own business - LIFE, LOVE, JOY Associates. Their contribution to religious textbooks, articles, and books enhancing catechist formation spans four decades. Carl died in 2007 and Janaan now lives in Dubuque, Iowa. Janaan is a very close friend of John Swanson and shares many personal & spiritual insights in her lectures & talks on John Swanson and his art.
FRIDAY
SATURDAY

Elizabeth Steele Halstead
Visual Arts Resource Specialist – Calvin Institute of Christian Worship
Elizabeth (Betsy) Steele Halstead is Program Coordinator for Grants & Communications and director of visual arts exhibits and events for the Calvin Institute of Christian Worship. She is interested in the integration of theology and the arts and using art to creatively renew worship. Betsy graduated from Calvin College with degrees in art and psychology and from Fuller Theological Seminary with a Master of Arts degree in theology.
FRIDAY
SATURDAY

Eric Strand
Director of Music & the Arts – First United Methodist Church in Grand Rapids, MI
Eric Strand is Director of Music and coordinator of "Celebration," a religious community art exhibit that has been host by First United Methodist Church for the past 28 years. The "Celebration" exhibit has received enormous support from both artists & the community. Eric will share his insights and experiences as coordinator of West Michigan's largest religious based art exhibition.
FRIDAY
SATURDAY

Rev. Karl VanHarn
Director of Pastoral Services & Clinical Pastoral Education – Pine Rest Mental Health Services
Rev. Karl VanHarn is an ordained minister in the Christian Reformed Church and has worked at Pine Rest since 1995. Karl and his Pastoral Staff recently used the art of John Swanson to develop therapeutic devotional meditations on Advent. Together they will show how art can become a creative tool for counciling. Their workshop is oriented towards pastors, priests, guidance counselors, youth ministers and mental health professionals.
FRIDAY
SATURDAY

Vange Van Heusen
Director of the Atrium Gallery – Second Christian Reformed Church – Grand Haven
Vange Van Heusen and her phenomenal art committee, started the Atrium Gallery at Second CRC in 2004. Since then the Atrium Gallery has hosted superb exhibits and helped weave art & creativity into the fabric of the church. Vange will share her unique insights & experiences as an organizer of church exhibits by John Swanson, Steve Prince, Julie Quinn, Tim Botts, Chris Overvoorde, Edgar Boeve, The Prodigal Son and many more.
FRIDAY
SATURDAY
Partnering together to bring you the Who Is My Neighbor? Conference & Art Exhibit