Who is My Neighbor?
Conference & Art Exhibit
Art & Creativity within Church & Community
April 25 & 26, 2014 - Grand Rapids, MI


Who Is My Neighbor? Conference & Art Exhibit
Is made possible by the generous support of these individuals, organizations & businesses.
SPONSORS
Eyekons
The Vision & Creator of
"Who Is My Neighbor?" Conference & Art Exhibit
An online resource for Religious Art & Imagery
Church Stock Images - Professional Stock Images
Original Art - Traveling Exhibits

We promote relationships with God that bring dignity and hope to the sacred process of all life through programs that assist, educate, enrich and inform.
DONORS
Our Philosophy:
Creating excellent environments and building lasting relationships.

For the Study and Renewal of Worship

Serious Art. Serious Faith.

Richard & Helen DeVos Foundation
Supporting the work of the community, churches, and schools in ministry, outreach, and education.
Sponsor of the John Swanson Exhibit
- the highlight of the "Who Is My Neighbor?" Art Exhibit

Dominican Sisters, GR
to praise. to bless. to preach.
The Dominican Sisters - Grand Rapids are seekers of truth and empower others in the same pursuit.
SUPPORTERS
Max & Janet Gibbs
Sid Jansma
Joseph & Elizabeth Junewick
Herbert & Sharon Lantinga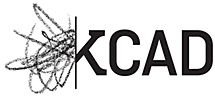 Kendall College of Art & Design
Offering a professional education in a broad range of pursuits in art and design.
FRIENDS
Books that Last - Books for Good
Featuring Bridge to Wonder: Art as a Gospel of Beauty
by Cecilia González-Andrieu
Mercy Health
Health Care That Works Along With You
Lilo and Tracy Adams
Max & Janet Gibbs
Mary Ann Keeler
Thomas and Dawn McDonald