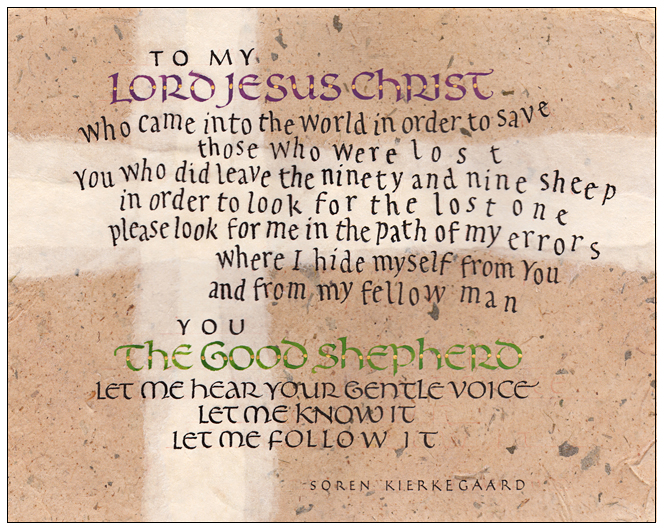 Timothy R. Botts
ORIGINAL CALLIGRAPHY

The Good Shepherd
John Calvin, 1509-1564
To my Lord Jesus Christ, who came into the world in order to save those who were lost.
You who did leave the ninety and nine sheep in order to look for the lost one, please look for me in the path of my errors, where I hide myself from you and from my fellow man.
You the good shepherd let me hear your gentle voice, let me know it, let me follow it.
The main theme of Kierkegaard's work was the challenge of living a meaningful Christian life. That theme is wonderfully reflected in the words of his hopeful prayer "The Good Shepherd."
Original Calligraphy - 2017 | Size: 11" x 14"
Watercolor on Rag Paper with Deckle Edge | Unframed
Hand Embelished with Gold Details
Original Art delivered in 2-3 days, USPS, Insured, Signature Required
For any questions, or to learn more about Tim's art,