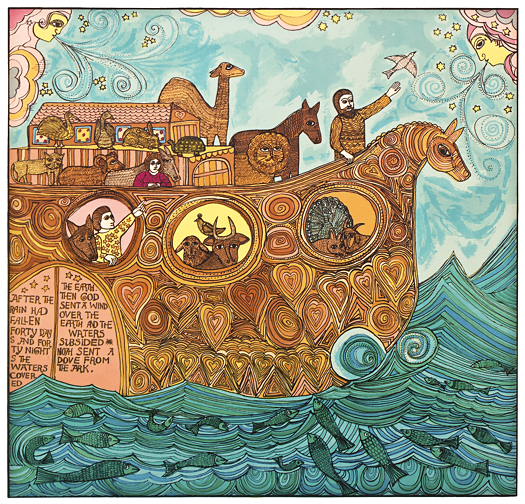 John August Swanson
HAND-PRINTED SERIGRAPHS

The Flood
The John August Swanson serigraph "The Flood" is for sale from Eyekons Gallery. The serigraph "The Flood" by John Swanson portrays Noah as he heeds Gods warning of the coming storm, builds the arc, gathers two of every living thing, and endures a destructive flood. After forty days he sends out a dove, which returns with an olive branch, a symbol of deliverance.
1 AVAILABLE SERIGRAPH FOUND - SOLD OUT EDITION
1979 | Edition of 70 | 40 Color Stencils
Image Size: 18" x 18"
Paper: 100% cotton rag, acid free
Contact us for Price & Availability