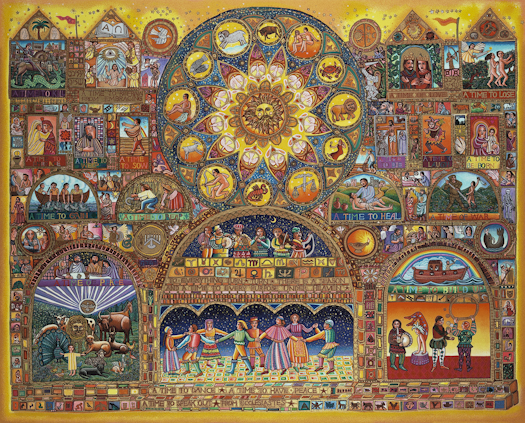 John August Swanson
HAND-PRINTED SERIGRAPHS

Ecclesiastes
John August Swanson's colorful serigraph Ecclesiastes is inspired by the famous passage from Ecclesiastes 3: 1-8, reminding us, "there is a time for everything, and a season for every purpose under heaven." The image is a puzzle, filled with narrative scenes and dramatic vignettes that illustrate this wise passage from Solomon.
1 AVAILABLE SERIGRAPH FOUND - SOLD OUT EDITION
1979 | Edition of 260 | 47 Color Stencils
Image Size: 23" x 28"
Paper: 100% cotton rag, acid free
Contact us for Price & Availability