James Fissel
FINE ART PRINTS

Bethlehem's Star
The Art of James Fissel is inspired by the perfect beauty of the golden sphere. He sees the sphere reflecting the mystery found in all that is sacred & divine. James uses the sphere as a symbol to reveal the deep sense of mystery that fills our relationship with God. This is a beautiful collection of the orbital art of James Fissel.
Print Size: 8.5" x 11"
Image Size: 5.5" x 8"
Giclee Prints delivered in 2-3 days
100% Satisfaction Guaranteed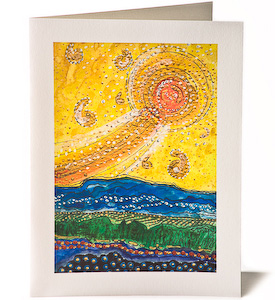 Available as a Christmas Card
Single Card $ 4.00
Set of 8 Cards $24.00