Julie Quinn |
Abstract Art as a Creative Expression of Faith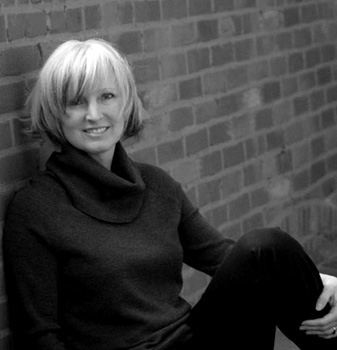 Julie Quinn uses the forms of calligraphy as her prayer language and her work becomes a creative act of praise. She uses color, shape and surface to create beautiful abstract images that resonant with a rich, spiritual energy. To Julie, art is a visual prayer, an artistic dialogue with God. Her abstract Christian art explores the intangible dimensions of faith and belief with great beauty and insight.
"These works are personal expressions of my spiritual journey, visual prayers, poetic expressions of unseen places, where the divine meets human, heaven meets earth, spirit meets spirit, and the invisible is made visible - a yearning for heavenly language, a grasping for the divine, a searching for purpose and meaning, for connectedness, for intimacy…a longing to inspire hope, faith, healing, and transformation…and an invitation to come alongside the journey. Let your heart and spirit go where perhaps you've not gone before - where the unseen is calling, the invisible is made known."
~ Julie Quinn, 2011

Testimonials
"Julie Quinn's paintings flow right out of Edenic rivers of Pishon and flows right into the cultural estuary of the cities of art. They speak a visual language that contemporary art reaches for an yet cannot find, a pure source of expression hidden beneath the rubbles of cynicism and shock art. They are phenomenological prayers, given to those whose eyes have been humbled and broken by the "Ground Zero" realities of our lives.
What makes her works remarkable is in their ability to transcend the barriers of esoteric language of abstraction, into a vernacular of ordinary experiences. They are like good tulip bulbs, hidden deep within a fertile soil, awaiting for the warmth, ready to burst into the ground beneath to take root, and then break free toward the spring sun. These paintings are pregnant, about to give birth in our imaginations and in our prayers toward a greater Reality waiting for us.
We can only anticipate them, gaze beyond them, and listen to the paintings." ~ Makoto Fujimura, December, 2011

"Julie's abstract meditations are an invitation to the Story by way of her journey, and, like old friends, they simultaneously comfort and challenge, creating space for reflection. There are no easy answers here, only a deeply personal journey of faith."
~ Christopher R. Brewer, 2011

Ask about Exhibit Opportunities & Original Art Purchases:
Toll Free: 1-855-677-2929 ContactUs@eyekons.com